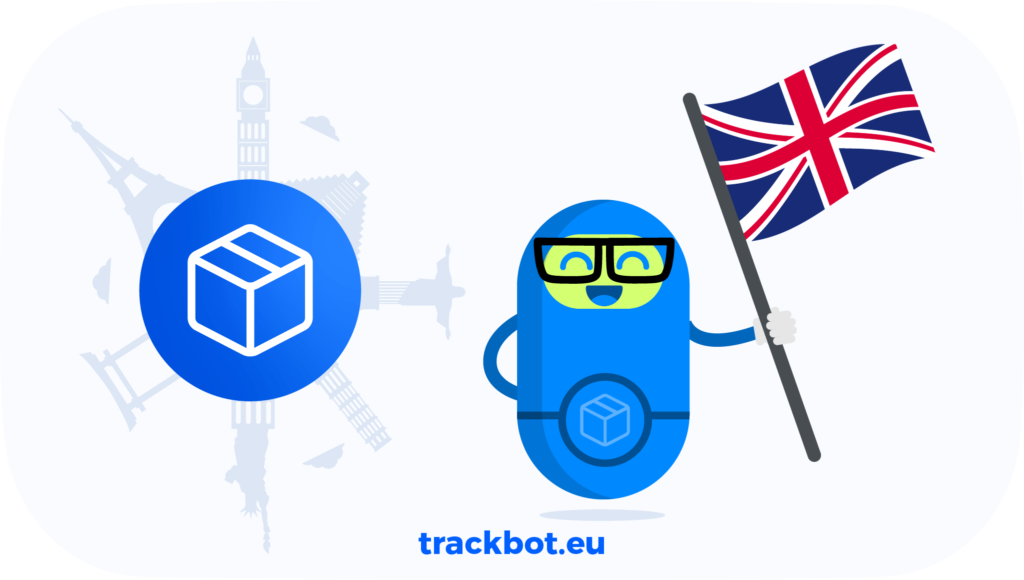 Starting this week, TrackBot is available not only in Italian but also in other four languages: English, German, Russian, and Brazilian Portuguese.
With TrackBot, you can track all your shipments for free on Telegram, and get notifications when something new happens.
Tracking a shipment with TrackBot is easy: just start the bot, then paste the tracking code of your package. In most cases, the bot will automatically choose the courier for the shipment and save it. It will then check for updates about every 20-30 minutes, and alert you when something new is found.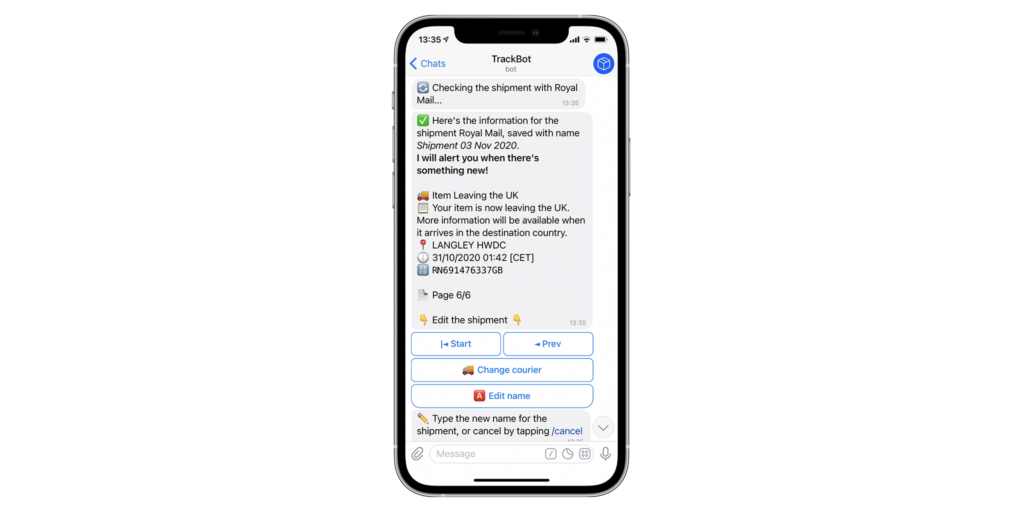 TrackBot has many other useful features. Here are some important ones:
automatic courier recognition, powered by machine learning with a 97% accuracy. This means that when you track a package, the bot will choose the correct courier automatically 97 times out of 100;
53 supported couriers added over the years, including the popular UPS, USPS, DHL, FedEx, and Amazon Logistics. The status updates are provided in the user's language, if available, or otherwise in English. The estimated delivery date is also shown, when available;
shipments sharing! You can share your shipments with friends and family so that they get notifications about updates, but they won't be able to modify or remove the shipment;
we respect your privacy: no ads, no tracking, no shady stuff.
If you want to know more, the Help page should answer most questions. You can also reach out via Twitter and Instagram, or write us an email. Also, don't forget to follow the @TrackBotNewsEN channel to never miss an update!
Are you still here? Go ahead and give TrackBot a try!